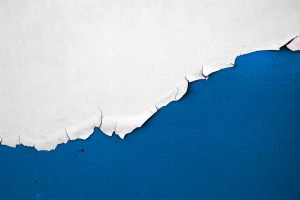 The presence of lead can bring all sorts of health problems to your Pasadena household. Although it is not as common as it once was, it's still found periodically in order homes undergoing serious renovations. At Harbor Environmental Group, we put the health and safety of your family first in coming up with an affordable remediation solution.
Is the presence of lead paint normal?
It's highly unlikely that you're looking at lead paint on the walls of your Pasadena home unless it is one undergoing rehabilitation and has stood empty since the 1980's. Most exposure to lead paint happens accidentally when an older home begins to undergo a major rehab. Removing walls for replacement, or to get a more open floor plan is where problems can arise. Many homeowners chose to cover up old lead paint once it was banned for use in 1978. Few people ever spent the time and money to have it properly removed.
Can you block off the area?
If you have just begun a renovation and suspect there is lead paint exposed, do what you can to block off the area. Use plastic and tape off the room to keep any lead dust from spreading throughout the home. Thoroughly wash your hands, change into clean clothes and vacate the Pasadena home temporarily if it's in an area that is impossible to contain.
Remove Any Children and Pets from the Home Until Confirmation and Removal
Whether it's lead paint or a false alarm, remove your children and pets from the Pasadena home until it has been tested for the presence of this toxic substance. Children and pets are extremely vulnerable to lead poisoning. It's best to be safe than regret not making a few adjustments on a temporary basis.
Hire a Remediation Company
A professional remediation company like Harbor Environmental Group can perform the necessary tests to determine whether there is lead paint in your Pasadena home. We will also help formulate a plan to get rid of the lead as quickly as possible. Our goal is to get you back into a safe environment.
Give us a call today at Harbor Environmental Group if you feel there is a chance that lead paint exists in your Pasadena home. We care about the health of you and your family.