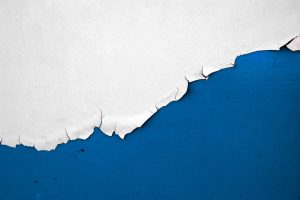 If you own a building in San Bernardino County built before 1978, lead-based paint may be posing a health risk to building residents, especially during remodeling projects.
Harbor Environmental Group is a licensed contracting firm with expert, professional services in lead abatement in San Bernardino County.
Not all pre-1978 buildings have lead paint. In some cases, lead paint has already been removed. In other situations, lead paint was not used. Identifying the presences of lead involves laboratory testing and a professional with experience in the identification of this hazardous material.
Harbor Environmental Group has the experience and trained staff for inspecting buildings for lead-based paint and the expertise and equipment for complete lead abatement services, providing:
 Wet scraping of lead painted surface to reduce dust contamination

Chemical treatments of lead painted areas, when needed

Municipal permitting process

Safe disposal of lead waste in approved facilities
Harbor Environmental Group is fully certified and licensed, specializing in a variety of hazardous materials abatement services, including lead abatement projects in commercial and residential buildings.
Licensing and certification include:
Class B General Contracting License

HAZ certification for hazardous substances removal

Certification with OSHA
Harbor Environmental handles all of the required governmental paperwork and permitting on San Bernardino County lead abatement projects and works with clients to schedule and complete their job efficiently and with as little disruption to building residents as possible.
Dust from the removal of lead-based paints can easily contaminate surrounding areas inside and outside the building. In order to avoid this contamination, Harbor Environmental uses tarps and plastic films to isolate the area being treated for lead abatement.
Using high-powered, industrial vacuums with high-efficiency particulate air (HEPA) filters, Harbor Environmental personnel assure no traces of lead dust remain on the site when the job is complete.
Dust from lead paint is a significant health hazard, especially for children. Whenever a lead-based painted surface is disrupted by remodeling or demolition, small particles of lead dust enter the environment and can then be ingested by people or pets, leading to neurological ailments over time.
Lead poisoning is cumulative, meaning, once lead enters a person's body, it is never fully excreted. Instead, lead accumulates in tissues over time, causing serious health problems for the affected person as the years go by.
If you are concerned about the presence of lead paint in your San Bernardino building, contact Harbor Environmental Group today for a consultation and inspection.